Frequently Asked Questions
Learn More About Taos Valley RV Park
We have been a staple of the Taos area for years. We are familiar with the area and regularly asked questions about the park and the Taos area. We have compiled our most commonly asked questions for you below.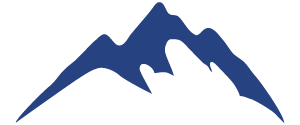 How Far is Taos Valley RV Park from Downtown Taos?
Taos Valley RV Park is just 3 miles from downtown Taos, NM. Just a short 8 minute drive via Paseo Del Pueblo Sur.
How Far is Taos Valley RV Park from Taos Ski Valley?
Taos Vally RV Park is approx. 20 miles from the slopes at Taos Ski Valley. Taking NM-150, you can be at Taos Ski Vally in about 35 minutes.
Does the Park have WiFi?
Yes! Taos Valley RV park offers many luxury amenities such as free WiFi.
ARE PETS ALLOWED AT Taos Valley RV PARK?
Yes! We ask that you please pick up after your pets and contact the office when booking for pet guidelines.
What are some restaurants close to Taos Valley RV Park?
Taos Vally RV park is very close to dozens of incredible Taos restaurants. We are across the street from Antonio's taste of Mexico and Guadalajara Grill. Hop in your car and you can be at 5 Star Burgers, Bent Street Cafe, and many more in minutes.
What Attractions are Near Taos Valley RV Park?
We are short drives from the Taos Pueblo, Wheeler peak, San Francisco de Asis Mission church, the Rio Grande del Norte National Monument and not to mention all of the famous Taos hiking and biking trails.
Email
Taosvalleyrv@gmail.com
Directions
120 Este Es Rd, Taos, NM 87571